Delft University of Technology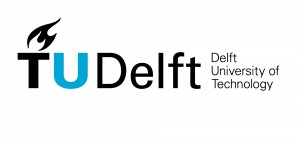 Campus
Delft University of Technology
Campus description
TU Delft, The Netherlands. Over 17.000 engineering students, about 4500 employees and a campus consisting of mostly old buildings located close to the city centre of Delft. It comprises 13 faculties, a botanical garden, a science centre, a sports centre, a modern library, an incubator, several student apartment buildings and its own cogeneration facility (power plant).
Sustainability strategy outline
TU Delft wants to be a key player in solving the sustainability challenges society is facing. It has various strategies to profile itself and develop innovations. The 4 Delft Research initiatives play a key role in this strategy bringing together science and education on 4 different themes: energy, infrastructure, environment and Health. Next to that lots of different student teams work on sustainable projects varying from pavilions to racing cars which are piloted and eventually put in practice.
Innovations to be addressed
1. The site of the former Architecture building – which burnt down – provides space to develop the green village: a place that gathers students, researchers and SME's to work on innovative sustainability challenges. This could be a perfect place to form the core of the innovation engine of the TU Delft.
2. The university is also collaborating with 2 universities of Applied Sciences to build a sustainable pavilion for festivals integrating student projects, research projects as well as technostarters.
3. The campus – real estate and facility management – itself is open to implement innovations that have proven to work. Some buildings, but especially the Green Village site that is under construction, can function as pilot facilities for innovations pinpointed in this Pathfinder proposal.
Contact person
Saskia Timmer
E. s.timmer@tudelft.nl