University of Debrecen – Centre for Agricultural and Applied Economic Sciences (DE-AGTC)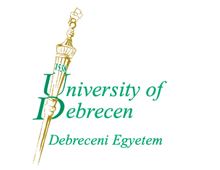 Campus
Debrecen
Campus description
The campus is located in Debrecen, Hungary, number of employees: 510, number of students: 4200. Size: 5 ha 8234 m2
Sustainability strategy outline
The aim of DE-AGTC's complex ecological strategy is to raise awareness among its students and teachers about the ecological issues affecting the whole society, the environmental load and environmental pollution and also to look for specific opportunities of making sustainable development happen in the area of the university campus in the form of a pilot program. In addition to continuously reducing specific operating costs, the knowledge obtained in energy rationalisation should be integrated into the training of engineers, thereby helping them obtain practical experience. The students will have the opportunity to get to know the operation of solar collector, heat pump and solar panel technologies.
Innovations to be addressed
Integrating the use of renewable energy resources into the curriculum, obtaining new practice and measurement experience, putting together e-lecture notes. During the renovation of the machinery garage, the students could get to know several new technologies, such as a dryer operating with a solar collector system. The practical experience could be integrated into education in the framework of research and development. The experience gained in the green campus program could be integrated into education and other (Hungarian and foreign) research organisations could be involved in education. In the training of engineers, the opportunity of obtaining practical experience could be emphasized.
Contact person
Gyula Vasvári
E. vasvari@agr.unideb.hu